Lost and Found ministries
This one of a kind ministry has set out to empower others to overcome family dynamics and adversities. Reaching the masses, one person at a time. Lost and Found Ministries was founded on the principles in its name, we were once lost and now we are found. Luke 15:32 says it this way: "But we had to celebrate and be glad, because this brother of yours was dead and is alive again; he was lost and is found."
Those who are lost, may stay gone so long because they do not know that they have others that care for them and are awaiting their return. We believe that we are called to go out and reach those to bring them home, to Jesus Christ. Watch and Listen to Doc & Shelle as they dive into the Word of God and leave you with a nugget or two!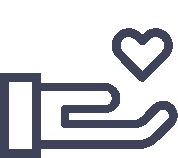 "Whoever is generous to the poor lends to the lord, and he will repay him for his deed."